Datasheet

BD damper valves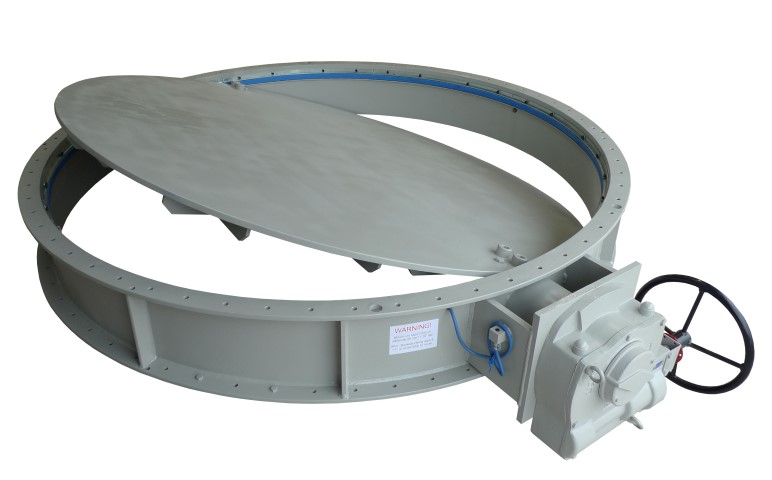 We've already made some metal seated damper valves to go under the filters on the boiler distribution system. These are similar but they have a requirement to have a tight seal as the dome silos are nitrogen blanketed.
The valves are designed to be closed, locked, the seal inflated and used as a platform to change the filter bags. The custom moulded inflatable seat keeps the nitrogen out and has been tested to hold 30mBar. One of the design requirements was to be able to change the seal with the vale in situ so we've designed the seal housing to be removable in sections from above, standing on the vane whilst working.
We've pressure tested them to 1.1 bar in case the storage silo has a problem below. The whole valve complete with gearbox weighs nearly 1.5 tonnes.