A company in Kent needed to replace one of their worn 24" Butterfly valves at their incinerator, but rather than replacing it with the exact same design as the one that was worn, they approached MID to see if we could offer any advice on designing a version that suffered less wear and would therefore offer a prolonged operational life.........
Datasheet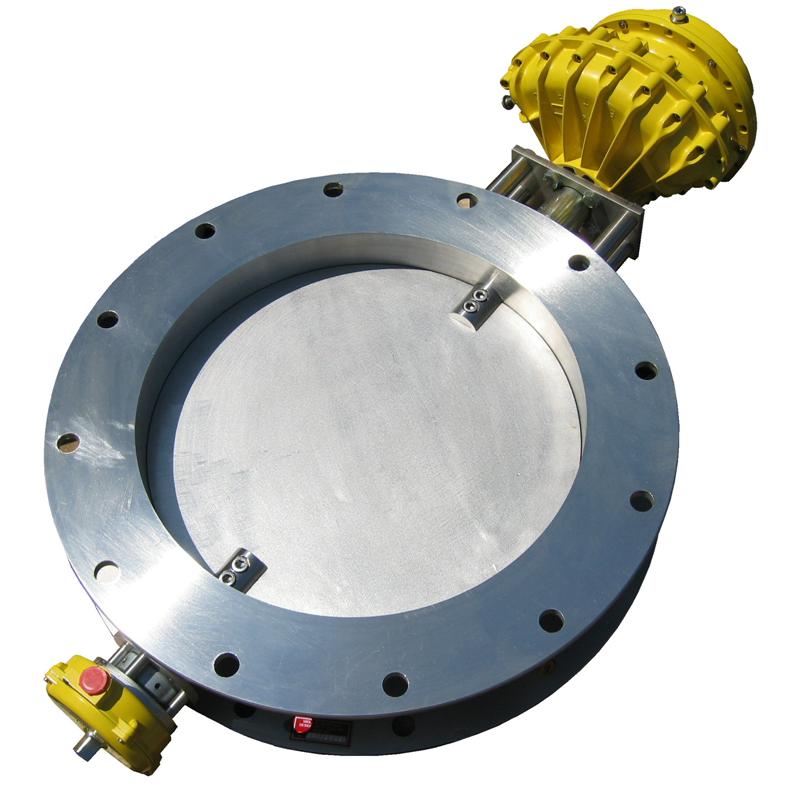 An incinerator in Kent was looking to replace one of their 24" flanged butterfly valves that was being used to throttle the flow of air/ash through their vacuum conveying system.
Their existing valve was of traditional design and incorporated a rubber sleeve on the inner body of the valve which, because of the abrasiveness and velocity of the air/ash mixture, had worn itself to the point of needing to be replaced.
The new valve had to 'fit' their existing plant exactly including dimensionally and to fit their existing Elomatic actuator.
MID's own range of butterfly valves have always differed from mainstream designs in that we use an 'O' ring that sits in a machined groove around the vane to provide the seal, as opposed to completely lining the inside bore with rubber - this provides a much lower 'breakout torque' for dry materials when opening or closing the valve and makes changing the seal when worn less of an issue.
In this case however, the valve was being used to throttle the air/ash mixture and was never really in a fully closed position, meaning that even with an 'O' ring fitted around the vane, its operational life was limited by the softness of the rubber.
To overcome this MID specifically designed a 24" valve with a close tolerance, machined, metal to metal seat with a vane manufactured from ABRO and the vane shaft manufactured from harder EN24 steel. The nitrile 'O' ring was eliminated completely leading to a significant increase in the life of the valve. In turn this dramatically decreased the frequency of the maintenance schedules providing a more reliable, cost effective and long lasting solution than the original design.