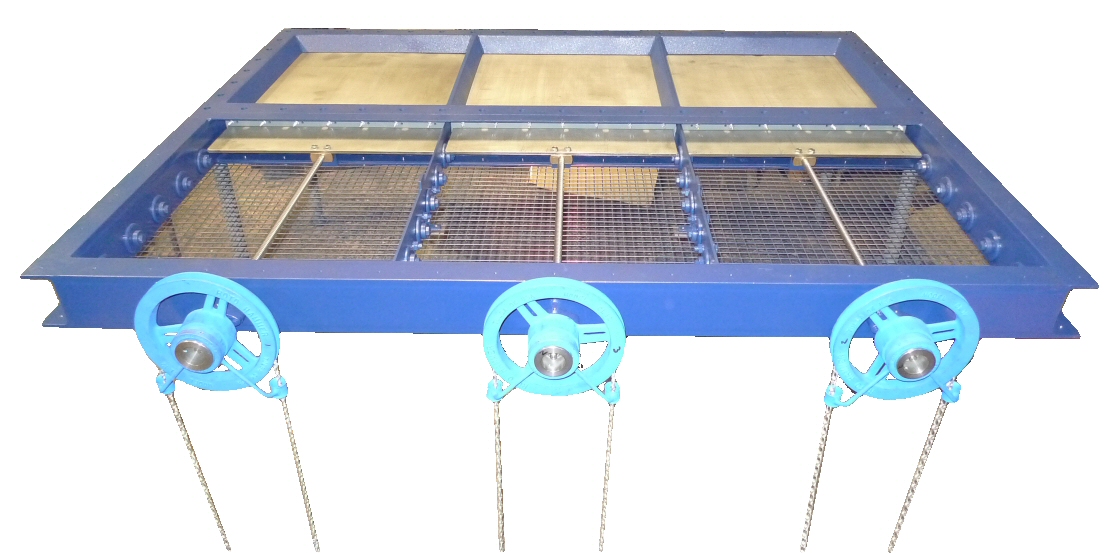 We've just completed a slide valve, 2.25m long by 0.75m wide. As it's so long and thin, we split the plate into 3 sections all operated independently.
The valve is used as an isolation valve over a conveyor. The 3 stainless steel plates are pushed home by a chainwheel and 2 start, custom designed thread with brass nut. We've carefully designed the mechanism so that it's in tension both ways, increasing wear life and reducing the amount of maintenance needed.
Viewing the position of the plates is simple- we've incorporated a mesh lower guard into the design so the operator can easily set the position of the plates while working the chainwheels.