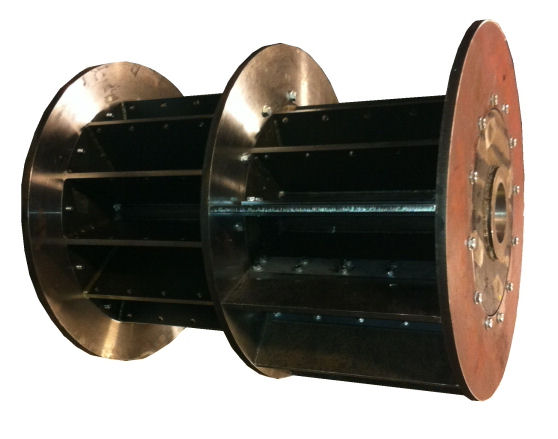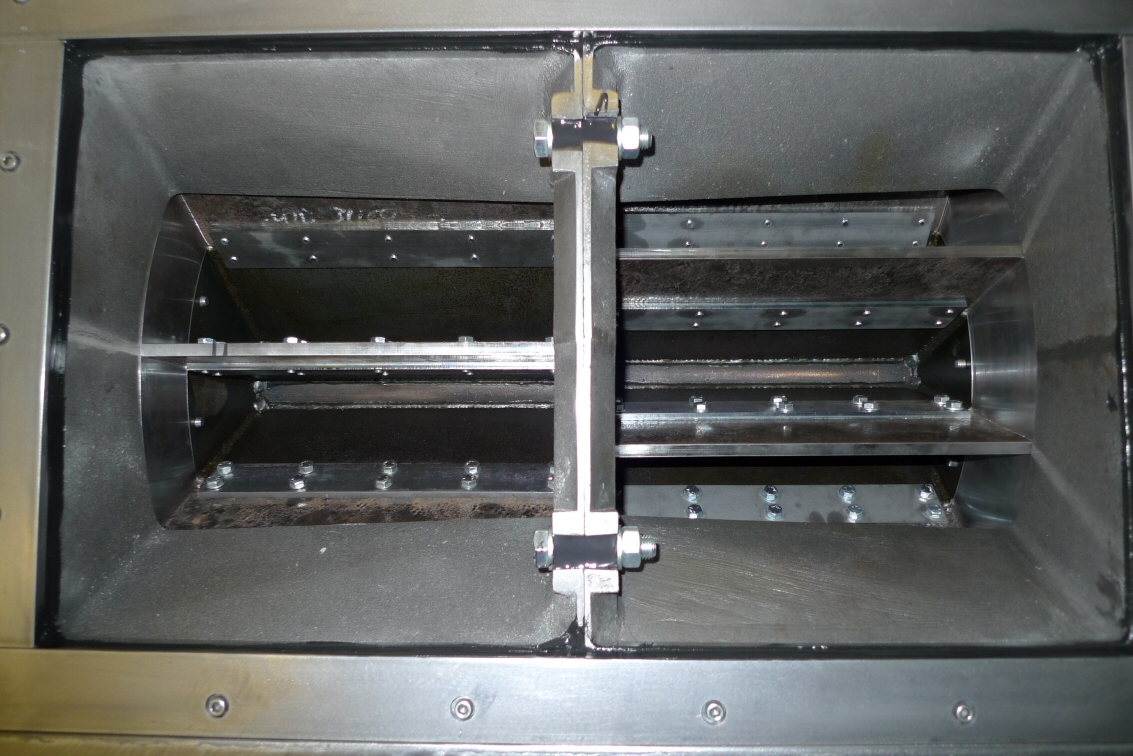 We've recently completed a TWA Extreme Duty rotary valve with a 600mm diameter rotor. The client wanted a smooth discharge so we designed a staggered rotor that doubles the rate at which the product "pulses" from the rotor, smoothing the flow for the required downstream process.
The rotor has a carbon steel construction with 400 Brinell wear plate replaceable end rings and tips. The first photo above shows the rings and half the tips fitted on the right hand section. The second photo has the completed rotor fitted into the valve. The bar across the inlet hold the 2 haves of the ni-hard valve liner together.
The valve has a 600mm diameter rotor and the radial float on this was a tiny 0.1mm- most manufacturer's can't achieve this on a 150mm rotor!
Click the images to zoom in.